Interview with Kachisou, Manga artist and Bubok author about their upcoming graphic novel, WEAK
Kachisou is a hugely talented illustrator and storyteller, who has won recognition both at home in their native Portugal and in Japan for their original Manga. Here at Bubok, we are very excited to be publishing their upcoming work WEAK. WEAK features a wide range of characters in various settings dealing with the difficulties that life brings, and how to find the inner strength to face them. It's a beautifully illustrated work, and we are currently in the process of editing and translating WEAK into Spanish and English from Kachisou's native Portuguese.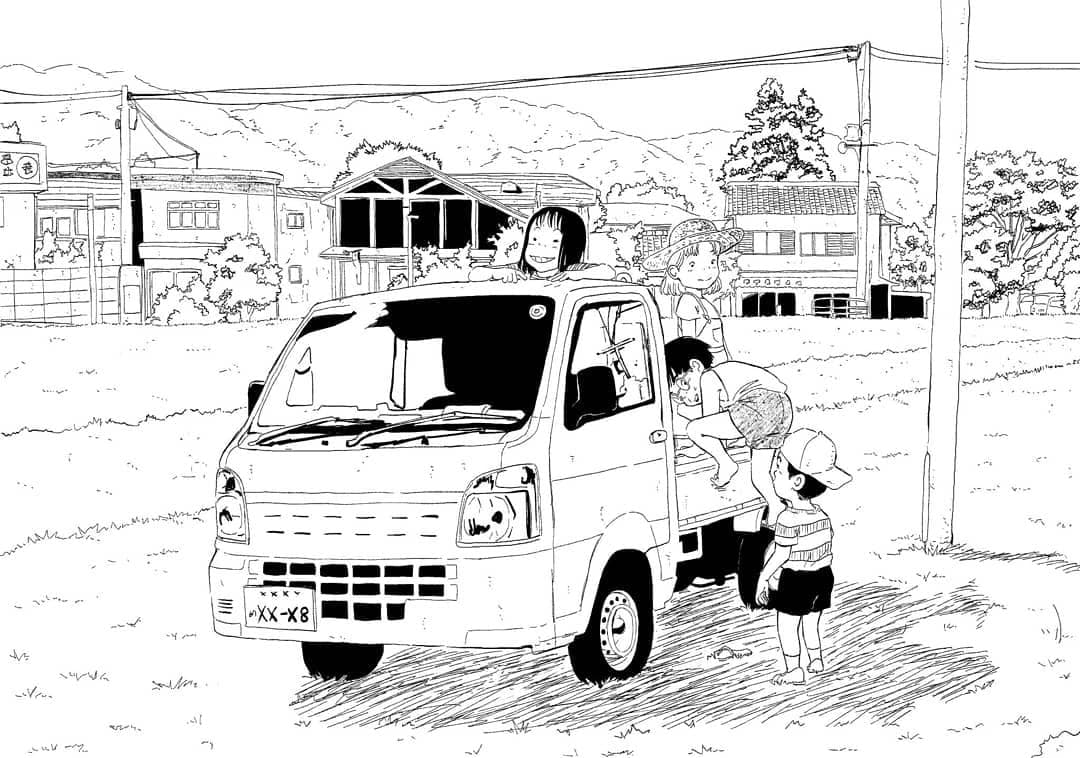 Hi Kachisou! We love your work so much here at Bubok! Today we wanted to ask you a few questions about yourself and WEAK. Our first question is, how did you come up with your pen name "Kachisou"?
Hey! The name Kachisou is a combination of elements from my first and last names (Cati and Sou). Since I'm hugely inspired by Japanese culture, and there is no "ti" sound in Japanese, I used "chi" instead, and I modified the spelling to make my name a little more Japanese-sounding for when I create Manga.
When did your interest in Japanese culture, and art forms such as Manga in particular, begin?
Well I grew up watching Dragon Ball, Digimon, Shin Chan and other Japanese animation. But back then I just drew as a hobby like any kid. I think I began to dream of professionally creating Manga when I was around 15 or 16 years old. That's when I discovered the Vampire Knight manga in FNAC, and after that my passion for it developed so fast. I don't know quite how to explain it, but the way the Japanese make comics is really different. At the time my English was pretty bad, but despite that, I could still follow the story from looking at the panels. After that, I started doing my own research into the profession and culture of creating manga. It was a very painful and difficult journey, but ultimately it's always worth fighting to achieve our dreams.
How long have you been illustrating your own art for?

I believe that I began to take this career more seriously at the age of 19. So it's been 6 years, more or less? As I said earlier, reading the Vampire Knight prompted me to start. Later, as I read several other artists' works my passion for it just kept growing.
Can you tell us a little more about competitions you have taken part in with your art?
So I participated in the Silent Manga Audition a while back. In Japan, if you want to be a professional illustrator, you usually start by entering contests. Since I didn't finish school, I knew that SMA was the best path to the future I wanted. With a lot of effort and studying, I managed to win a prize and go to an SMA masterclass. I travelled to Japan and learned more about manga with professionals and editors that helped me to understand more about being an artist and what I want to show to my readers.
Your new work WEAK is going to be available in English, Spanish and Portuguese. What do you hope an international audience will get out of reading it?
To be honest I don't really know! I only hope I can motivate people who have given up on their dreams. I want them to try again and realize that giving up is never the right choice for their future, that being weak isn't such a big roadblock, we just need time to grow up and learn how to face this monster of our own fears.
You have said that one of the inspirations behind Weak was Muhammed Ali. Have you always been a fan of boxing and do you box yourself? When did you first learn about Ali and want to write something inspired by him? 
Those are such great questions! When I was little, I sometimes used to watch fights on TV, like kickboxing, karate, judo – all sorts, but I always loved watching boxing matches above anything else. At the time I remember my dad saying that it was horrible to watch that kind of stuff at my age – I was around 15 years old, but I really liked it, it kept me entertained. I tried learning a few moves from videos on YouTube, because I didn't have the money to get proper lessons to learn boxing. To be honest I still don't! I think when I was about 19, I created a character who was a hero who a great boxer, but over time I lost interest in developing that character further.

Once, when I was uninspired, before entering the Bubok Portugal contest, I was looking at photos from the 40s and 50s on Instagram and then Muhammed Ali appeared in my timeline. They mentioned that he was boxer, so I started looking up how he ended up doing that, and his whole life story, and suddenly I just got the idea for a new manga. Ali still fascinates me, and I'm always on the lookout for books to find out more about him. I also watched a bunch of his fights on YouTube – some might say I got a little obsessed! I can't explain it, but it was a different experience for me, I just kinda fell in love with him!
WEAKÂ sees your various protagonists grappling with some very difficult lessons of loss and trying to find an inner strength. What does strength mean to you, and what inspired you to write these stories in particular?
When creating WEAK my biggest inspirations were the human condition, people I know, and my own life. So many people have so much fear and worry in facing their problems, it made me want to create something with the message that everything will be okay, and that you always have the power to change your circumstances. Everyone has to believe in themselves and their goals. At the same time, I wrote WEAK for myself, to address my own fears and anxieties. 
Who or what are some of your biggest influences – in either your artistic style or your narrative choices?
Over time my art and influences have changed a lot. Right now what inspires me most are the works of Urasawa Naoki, Miyazaki (Studio Ghibli), Asano Inio and the people I see in everyday life. But Horikoshi Kohei, Akira Toriyama, Disney and Murata continue to contribute significantly to my artistic process.
The storylines in WEAK feature quite young children as the central characters. What draws you to writing about children's experiences of the world?
I think I draw children because they are often much freer in expressing their emotions. It also appeals because I miss being a child, when my only concerns were playing and watching TV. I think I want to send a message to adults that they should never forget their childhood.
Are any of the events in WEAKÂ based upon events from your own life?
Yes and no. Obviously I draw on the way I feel about things, but in general the storylines in WEAKÂ reflect my way of thinking more than specific events I've experienced.
The various storylines in WEAK feature quite different settings, with inspiration from 20th century America, historical Japan and even science-fiction. Why did you want to explore all these different elements?
Hmm. Really all I did is draw things I really love or find interesting to talk about. For example, I often feel drawn to the past, especially the mid-20th century, around the 40s, 50s, and 60s. I just love the architecture, the clothes, the cars, televisions – I really love that retro aesthetic.
What are your hopes for the future? Would you like to continue in a career related to art and storytelling?
Yes! I hope to get my debut in Japan! And I plan on working very hard to realize that dream.
Do you have any questions for us or the readers of our blog?
For readers: once you've read WEAK, I'd love to know which of the stories you liked the most and which ones you didn't connect with as well!
Is there anything else you'd like to say about yourself or your work?
I'd say that I am something of a perfectionist, and that can be both a huge asset and a burden. Sometimes I look back at my old works like failures – I get embarrassed when they aren't exactly how I wish they were. Hopefully, going forward, I can move past that a bit, to feel less precious over every little detail.
Thank you so much for your time and your insightful answers, we wish you huge success with everything you do!
Thank you for the great questions!
Don't forget to buy your own copy of WEAK from our website when it becomes available for sale in your language of choice, in the meantime you can find out more about Kachisou in our article about Comic Con Portugal, and make sure to follow their Instagram featuring more of their brilliant work.
The deluxe Portuguese language edition of WEAK is available for pre-sale now via our Portuguese website – at a reduced price until 24th April!
Interview conducted by Gregory Walton-Green