Do you have a manuscript that's been hiding in your drawer or a folder buried deep in your computer for far too long? Maybe you're an expert in a particular field and would love to share your knowledge and experience and get your name out there. Marketing and publishing a book may not be in your wheelhouse. So, let us ask you:
Have you always wanted to be known as a writer? Do you dream of sharing your works with the world? Have you tried to do that in the past but have been unsuccessful? Are you starting to feel frustrated that you haven't been able to put your professional experience or great stories into a published work? More to the point, do you want to learn how to actually get published?
Well, let's put an end to that today.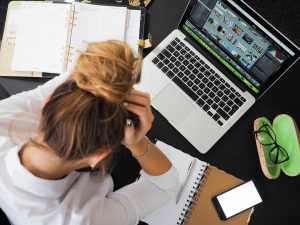 Some say that there are no miracles, but Bubok is going to make your dreams come true. Why? Because we support independent literature, and here are the reasons why. Also, because we're always eager to hear from new voices. After all, in many ways, storytelling is humanity's greatest tradition and legacy.
What's in It for You?
Indubitably you don't only want to get your book published, but to do so with the best reach possible. Also, we bet that you can't resist the idea of publishing your work in more than 7 countries. Read on, because Bubok's team has spent years working with authors exactly like you. Here is a brief summary of what we can offer for you and your book:
We evaluate your work and guide you through the editing and publishing options that best suit your needs.
Our team of professionals is at your disposal to turn your work into an edited and ready-to-sell book.
Bubok distributes your book via multiple digital platforms, such as Amazon, Fnac.es, Casadellibro.es, and iTunes.
We make print copies of your book available on-demand in our associated libraries all over Spain and on our online platform from anywhere in the world.
We handle event planning and book launches at our bookstore in Madrid.
How to Publish Your Dream Book
At Bubok we have accompanied thousands of people along the publishing path who then became established authors. Don't worry, we knew that you were also going to show up someday thus we saved a spot for you too. Now take a seat and have a look at our 4 keys how to make your book:
Four tips for getting published
Investigate! First, rate your work and investigate the available formulas (print, e-book formats) to decide which one best suits your needs. Each book needs an editing and publishing strategy appropriate for its audience and the content itself. For example, an illustrated children's book does not have the same needs as an essay with many subsections, or a novel, because neither the contents of these books nor their readers are the same.
Put it in expert hands. It is a matter of respect both towards your content and your readers, that your book goes public with the best foot forward. Independent content readers are becoming more and more demanding and poorly edited books, no matter how good they are, will be less likely to succeed. Therefore, avoid publishing a book without professional advice.
Choose a platform. Consider several platforms, digital stores and sales channels for your book. There are platforms that allow you to distribute your book in 100s of digital libraries, like Bubok. Keep in mind that the channels you choose will condition the decisions you make about the format and appearance of your book. Therefore, taking some time to review them is very important.
Have a strategy. Keep in mind your strategy for the book launch and plan all your steps around it. For example, if you want to present your book, define the most appropriate date for the event and decide when it should be laid out, when you will have the cover list ready, etc. This way you will start working on the promotion from the very first minute, and all your actions will be directed to a single objective.
These steps are just a summary of everything that you can find in our guidelines how to get published. Don't wait any longer. And if you didn't, but have been struggling to publish your story, make no more mistakes (find examples here).
Make the right decisions and turn your manuscript into the published work you've been dreaming about forever!