Literature is full of great treasures. Now let's talk about one of them.
Both reading a book and writing a book is a journey; the only difference is that we are either travelers or guides. However, in order to be able to walk someone through your life — to write a BIOGRAPHY, and not any but a good one — you have to relive many other stories way before you start building your own. This leads to the conclusion where you have to be a good READER to become a good WRITER.
The Right Book at the Right Time
There's a number of ways how biographies or auto-biographies can be viewed, analyzed and understood. You can either hate them or love them. Nevertheless, no matter what the book is about or even who wrote the story, there are always lessons to learn from the life lying in its pages. It only depends on how deep you are ready to dig in between those lines and, most importantly, what's the reason – the most personal one — that made you open that particular book among all the others waiting to be picked up from your bookshelf. Sometimes you can walk into a bookstore, look at all those beautiful covers, read some synopsis and think "seems nice. But… maybe later". And when that "later" comes somehow you look at the same cover and tell yourself "this is exactly what I want right now".
Not so long ago this happened to me with "Burial Rites" written by an Australian author Hannah Kent. I've been seeing this novel, based on true events, quite some time before I finally bought it. And I remember that exact moment when I knew that this book has been waiting for me all along: I walked into a bookstore on my way home, like many times before, and I immediately drowned into that melancholic yet mystical cover. That book will always be one of the most gripping stories I've ever read.
It's like you've been preparing your inner-self for something you don't know yet. And finally, you're done, you're ready. Does it sound weird? Well, then let me tell you something: we don't choose the stories to read. It's them who always find us when we need them the most. As if they knew.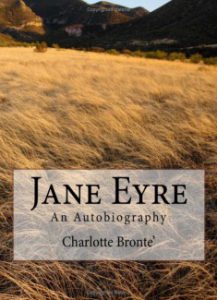 Read & Learn
As if they knew that they probably have the answers that we're looking for. And if not, then they have questions which we need to ask ourselves in order to find those answers somewhere else. Maybe in another book. In both ways, you win. You win because at some point when you finish the last chapter, you're a different person than you were at the beginning. And that's because you've learned. (Auto)biographies give us an opportunity to shape our habits, decisions and mindset based on other people's experiences. That's why you can often hear some people saying "this book has changed my life". Can you believe that all the knowledge, all the secrets, and all the lessons ever learned you can get for what… 10… 20 dollars? Sometimes you can even find them in second-hand bookstores.
Now, you may say that biographies are not the only genre of literature that can teach us incredible life lessons and have a huge impact on how we view the world, people around us and even ourselves. And you would be absolutely right – there are plenty of great novels, science fiction, fantasy, poems and many other different genre books that make us better readers as well as writers. But biographies (or auto-biographies) have this power: they prove to us that human is capable of anything.
 
Tell Those Stories
While looking for that inspiring, a truly great biography, you should know that there are some worth looking at in Bubok's bookstore as well. Want to know what it means to fight with death and pain so others can live? Open surgeon Diego González Rivas's story "When Nothing Is Impossible" written by Elena Pita. Do you miss reading some golden story which continues to inspire readers today as it has for more than 170 years? Probably "Jane Eyre: An Autobiography" by Charlotte Brontë, considered to be one painfully honest prose, is for you. Are you hungry for more classics? Then "Life on the Mississippi" by Mark Twain might be the right read. Oh, and let's not forget a tremendous survival story of Carlos Ken Oda, a Kamikaze pilot of World War II, described in his auto-biographical book "Wrong Way to a Heaven".
This is just a little drop in the ocean of biographies. Among all the great authors there are individuals, who changed the course of history, meaning that you're offered a priceless chance to gain wisdom. Isn't it the biggest gain a book lover could seek for?
We would like to encourage our readers and authors consider sharing all those inspiring stories you have. There are no people whose lives wouldn't be worth book's pages. Every soul has a story, you just have to learn how to tell it. So start filling your creative minds with knowledge and wisdom. Be a good reader. Become a good writer. Give an eternal life to yours or someone else's experience — it is the most precious heritage of this world.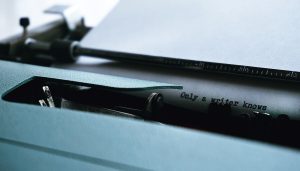 Kotryna from Bubok.com