Self-publishing might sound as an appealing option for many authors, especially the ones who are about to publish their very first book. There are no gatekeepers who will slam the door in front of your face and everything is going to be under your control. Total free to be able to navigate basically the whole publishing process is a dream come true – it's only you and your literary baby. However, every coin has two sides.
This is why it's crucial to be aware not only of what you SHOULD do but also what you SHOULDN'T do. This knowledge will save you from self-publishing minefield and bring you success rather than painful failing.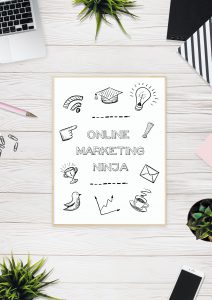 Here are the most common mistakes:
POOR COVER DESIGN. Cover is the first thing people will see therefore it's the most important marketing tool. It can take just one second for a person to fell in love with it or decide it's not worth his attention. So, you surely don't want to put your mind-blowing story underneath an amateur cover. Instead, invest your time and money in a professional design and win as many hearts as you can.
MEDIOCRE DESCRIPTION. It's the second thing potential readers will see after inspecting the cover. Meaning that your book's description is your second chance to gain people's attention and you better don't screw that. Actually, even if you have an amazing front cover design, it doesn't guarantee that your book will be bought. If the description is average and not catchy, nobody will want to open the first page. In order to do it right, you could use three key guidelines:
Reel in readers with an irresistible hook;
Use keywords relevant to your target audience;
Clearly demonstrate what they'll get out of reading.
OVERPRICING. Of course, any writer wants to be rewarded for his work and you are no exception. But there is one truth we all have to admit: life is hard and so is publishing. While you're not an established author, don't expect people to buy your book for the same price as some celebrity's. Thus, start your writer's career step by step and avoid pricing yourself out of the market. It's better to get less profit than none at all.
WRONG FORMATTING. Various publishers has different formatting requirements which your book has to meet. Also, formatting your manuscript cleanly and simply ensures that readers enjoy a seamless experience, so be mindful of fundamentals like paragraph, section breaks and line spacing. Otherwise, messy formatting will most likely lead you to be known as unprofessional writer who doesn't respect his readers.
LOW QUALITY EDITING. You won't deceive your readers. If you allowed yourself to publish a poorly edited book, don't be surprised if there will be some (or numerous) refunds and probably tons of negative reviews. People invest their money and time to read your book, so make sure it's in the best quality as possible. Hire a professional editor and be proud of your work. Your readers will thank you, and the market will reward you.
WRONG MARKETING. You can write a best-seller, but it won't be one if you don't use proper marketing techniques. One of the reasons is that simply nobody will know about your book. If the author himself doesn't speak about his work, why others should? Now, in order to avoid failing at this point, you should consider trusting this in experienced people's hands. Unless you have superb knowledge in marketing. But if you don't, finding a good marketing expert or, actually, a team of those, could provide you and essential help. And don't waste your time as it flies faster than we want and start looking for these people way before launching your book. In addition, don't forget telling your friends and family about your upcoming book and ask them to spread the word.
These are just the most common mistakes new authors are tended to do. Bear in mind that composing a good story is not enough to gain success.
Do a proper research, find experienced people that will help you and
make the best out of your book!