Many authors have issues with laying out their books. It is hard enough to write a story, so we have prepared some word templates to ease you the editing process, since tools such as Quarkxpress, Freehand or Indesign are often inaccessible. With these, you will be able to layout your book in Word in the following sizes: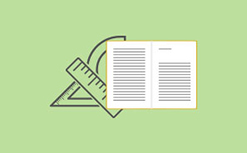 -21 x 29, 7
-17 x 23,5
-15×21
-19 x 19
-22,9 x 17,8
-10,8 x 17, 5
-21,6 x 27, 9
-Cooking recipes
You just have to download the word templates and write over the existing text. By using these templates you will make sure to avoid common mistakes, such as small margins, font sizes, spacing…
You won't get the results of a professional layout, but it is a good alternative if you are out of budget.
Remember that all images in your book should have at least a 300dpi resolution.