From last month, EBSCO has begun to offer our entire catalog of e-books to online booksellers in the United States, furthering the global distribution of our catalog. EBSCO is a leading distributor of digital books and audiobooks in English-speaking countries. They focus particularly in providing digital access to libraries and bookstores in various kinds of academic institutions.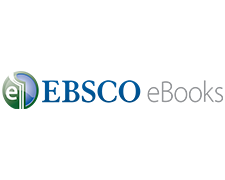 This agreement between Bubok and EBSCO improves the already excellent digital distribution that Bubok has. Bubok's works are already sold in all sorts of digital booksellers, such as Amazon, Casa del Libro, Google, Apple, Kobo, and Barnes and Noble.
This partnership with EBSCO serves to complement our current distribution with access to our catalog in libraries and educational institutions. In Spain, Bubok has already been available for several years in such locations, thanks to ODILO, the official provider of eBiblio, digital content for university libraries and other educational facilities.
We also have an extensive network which accounts for the physical distribution of our catalog. In fact, we work with over 700 affiliated bookshops. In addition, we operate as vendors of our books on sites such as Amazon, Casa del Libro and Agapea. Furthermore, since last October, Azeta distributes our catalog in Spanish bookstores and Celesa does the same internationally. INGRAM also offers distribution of our catalog in the US and UK. Such agreements and partnerships have allowed us to greatly improve our visibility and the potential sales of Bubok authors.
Further announcements
Stay tuned, because we are currently working to announce new agreements during this first quarter of 2020. By maintaining a wide-ranging distribution network, we will continue to be at the forefront of independent publishing in Spain.
Let us know if there are any formats or platforms that you would like to see Bubok available in. And don't forget to follow our blog and social media accounts to keep up to date with everything Bubok!