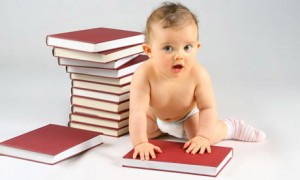 Imagine this…
You have received the best news of your life, you are going to be parents! The nine months of pregnancy are chaotic. You spend your time working, asking permission for medical reviews , buying clothes well in advance (by the illusion that entails), painting the room…
And suddenly the day comes. It is the most gorgeous baby you've seen in your life. The baby has the most beautiful eyes in the world. You have thousands of thoughts that, almost certainly, will be forgotten. And you don't  want that to happen.
You decide to write a blog with day to day about the baby that has filled your life. You include your photos, and share with family and friends this beautiful stage of growth and integration into life. Your baby will know exactly what he/she did every day, and your thoughts of their existence.
With Bubok this blog can be a printed book, something physical that the baby will be able to read and enjoy when he or she grows up. It's one of the best gifts you can give to someone, his/her life told in a book.
This book will be kept forever and your son/daughter probably thinks: one day I'll do the same for my children. A personalized book of your baby!