Bubok is always working to improve our distribution network and the reach of our authors
We have a distribution agreement with CELESA, one of the most important national and international companies within the sector. CELESA is a common reference point in Spanish bookstores. This therefore massively increases the visibility of the works that appear in its catalog as well as the resulting sales. Within Spain, AZETA handles the distribution.
This type of agreement between a distributor and an independent publisher is pioneering. No other independent publisher offers its self-published authors the possibility of such widespread distribution. CELESA has had the entire catalog in stock and available in Bubok bookstores since the beginning of October.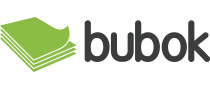 Only books evaluated to be of a high standard, or properly edited by us, are included in this distribution circuit. In this way, both CELESA and associated bookstores can trust the quality of Bubok's catalog.
This agreement expands even further Bubok's immense distribution network. We already work with INGRAM, allowing us to print our works on demand in physical form for stores in the United States, United Kingdom, India, Brazil and China. Similarly, we work with Bookwire to place our e-books in the world's leading online bookstores such as Amazon, Itunes, Google Play, Casa del Libro and El Corte Inglés.
Further Information
Check out our other articles about our distribution network to find out more. Publish with Bubok now, or look into the publishing services we offer our authors. Bubok has already helped over 140,000 authors publish their works – don't miss out!
Why not have a look at our extensive catalog in our online bookshop to see the great works we already have in our catalog.
Let us know if there are any formats or platforms that you would like to see Bubok available in. And don't forget to follow our blog and social media accounts to keep up to date with everything Bubok!
Translated from our Spanish website by Gregory Walton-Green