What to read if you're stuck inside because of coronavirus lockdowns?
The world is looking a little scarier than usual during this uncertain time of the coronavirus outbreak. The World Health Organisation has officially declared it a pandemic. Now, many countries across the world are going into lockdown or recommending self-isolation where possible for their citizens. With many of us squirelled away in our homes twiddling our thumbs, reading suggestions are surely welcome. This article offers suggestions of different post-apocalyptic worlds to explore to escape our own, featuring plagues, pandemics, and puzzling mysteries.
The Years of Rice and Salt – Kim Stanley Robinson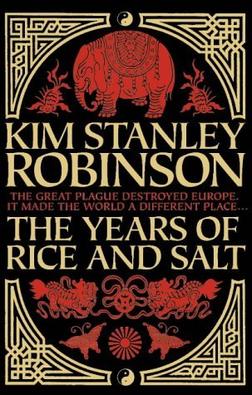 This author is perhaps better known for his science-fiction output, such as his Mars trilogy. But this alternative history where Europe was entirely wiped out by bubonic plague in the 14th Century is a gripping account of a world that might have been, as well as a surprisingly mystical and emotional offering. We explore the following centuries as the world takes a different course, through reincarnated souls reappearing across India, China, the Muslim world (including Europe after its recolonisation) and the Americas as their world diverges ever further from our own history.
Nod – Adrian Barnes
In this novel set in Canada, the author of an etymological manuscript has a strange dream featuring a golden light. In the days that follow, he realises that almost nobody else is able to sleep at all, and has to hide his ever stranger dreams. Social norms are upended as life quickly devolves while everyone suffers the ever more extreme effects of sleep deprivation. Later, the literary connections elucidated in his manuscript come to life, realised by an unliked acquaintance who becomes a king among the sleep deprived masses.
The Death of Grass – John Christopher
A new virus devastates rice crops in China, with Western nations not reliant on rice initially presumed safe. However, eventually it mutates to be able to take out all types of grass and devastates country after country. This leaves barely any food crops or animal fodder available for consumption. The little England of the novel quickly devolves into barbarism and savagery, filled with petty chiefs and marauding gangs. Our protagonist tries to herd his little band to his family's potato farm, which is naturally fortified and easily defensible. Yet, as they struggle to survive, they slowly lose their civility and decorum. Eventually our hero becomes just as ruthless as the threats he faces.
An intriguing and truly disturbing analysis of the thin genteel veneer of mid 20th Century British society and an exposé of the precarious nature of modern civilisation. Today, developed nations like Britain are even more reliant upon imported food and goods than even in the novel's setting in the last years of the British Empire.
The Maze Runner
One for the YA fan in your life! This bestselling series set after a virus-induced zombie apocalypse has a hugely successful film adaptation. This series is a real page turner, with twists and turns that will have you shocked and intrigued throughout. Each reveal is only a small part of a larger secret, a multifaceted plan implemented after a worldwide catastrophe that decimated global society. The series starts in the titular maze, filled with amnesiac teen boys who have no idea why they're there or why the maze exists. They regularly receive a new kid who doesn't have their memory until the first and only girl arrives and all deliveries of food and supplies stop, meaning they have to leave the maze.
The Undead – R R Haywood
A self-published book series set in the UK after a zombie apocalypse, an easy read and a page turner. There are great comic moments and it explores recognisable locations across England. The protagonist, Howie, is a former supermarket manager. He teams up with a ex-military coworker Dave to save his sister. Together they pick up a ragtag troupe of wild characters as they go cross-country killing zombies on their quest. There is a great tongue-in-cheek tone to this rough-around-the-edges series. It also takes a slightly different take, with a hive-mind type intelligent virus behind the zombie apocalypse.
The Girl With All the Gifts – M. R. Carey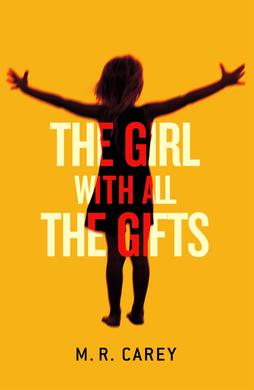 This spin on the Pandora myth expertly weaves together the biological horror of mind-controlling fungus and the innocent worldview of a confused, imprisoned child. Melanie is kept in a military facility alongside other children under lock and key, their main respite being their sessions with their beloved teacher Miss Justineau. However, after the "hungries" break into the base, Melanie, the only surviving child subject, the chief scientist dissecting the dangerous children, military personnel and Helen Justineau go on the run to try and make it to another facility. Along the way, Melanie discovers who she really is and tries to control her darker impulses, and ends up making a choice that will forever change the world.
Wool  – Hugh Howey
This is the first book in Howey's Silo series, which started off as a short story. The only survivors of an apocalyptic event live in a huge underground silo. Their society has a strict hierarchical structure based around the levels of the building and your occupation. They also use capital punishment as population control, banishing people into the wasteland above if they break the law. But what caused the apocalypse? Who really built the silos and why? And are the inhabitants really the only survivors? This series explores captivating social systems and characters, giving you much to think about. Indeed, you might even reflect on your own confined quarters, separated from the outside world. However in your case, that's probably due to coronavirus not vast conspiracies by rich American elites!
Contact us
If you have any of your own reading suggestions, or other comments, write in the comments below or ask us on Instagram, Twitter and Facebook. You can also email us at [email protected].  If you have a book you want to get published register with us to publish for free. Remember that Bubok allows you to access all the tools you need to get your writing out there. Don't hesitate to contact us to speak with one of our publishing advisors. And remember to stay safe and calm at this difficult time while we're still trying to slow the spread of coronavirus in our communities.