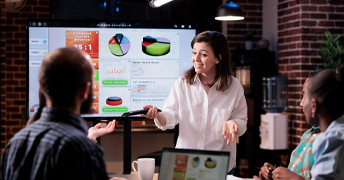 $ 332.75
Editorial consultancy: How to promote your book
If you need advice on how to promote your book and you want to give it more visibility, this is your service. Whether you just published a book, or you plan to do it, or you simply need to rethink your author strategy, you will be supported by an expert who will lead you and plan your strategy so that you get to improve your personal brand.
You will have an editorial advisor at your disposal that will study your case and prepare a fully customized action plan, taking into account your objectives and making the most of you and your work. In short, we study how to promote your book and then propose you a plan. The goal is that your book is more visible for potential readers.

Service description

What will happen at the beginning?
Our advisor will contact you within a maximum of 48 hours after hiring the service to start your editorial consultancy.

How will the process be?
- In this first contact our consultant will ask you for all the available material on you work and also about you as an author. In addition, she will make you a short interview to focus the key points of the editorial consultancy.
- With this information the advisor will carry out a study of your profile (activity, network presence...) and analyze your work, its characteristics, its subject, its current position...
- After the analysis, our advisor will prepare a detailed report, with a personalized strategy, including:

+ Proposals to improve the visibility of your work.
+ Concrete actions to promote your book.
+ Concrete sale actions.
+ Social networks' positioning strategies.
+ Advice on your author brand.

- The consultant will arrange an interview to show you this report and to introduce you into the work plan. The interview will last an hour and a half, approximately, and it may be by telephone or via skype, depending on your availability.
- After the meeting, the consultant will monitor the implementation of this plan for a month, with concrete proposals and measures to rectify actions if they were necessary.
- Finally, we will assess the results before and after the editorial consultancy..

What will I get
A written report with all results of our consultancy, which will also include proposals to keep producing results in the future and to develope you own strategy.
0