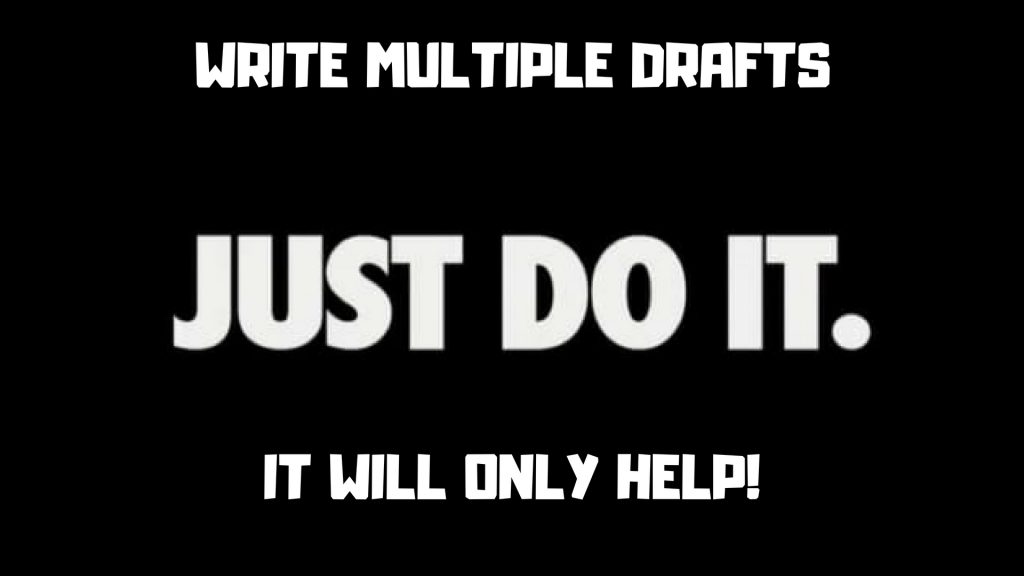 From as early as middle school, students are taught to write drafts when writing. Whether you're writing a research paper, a novel, or a cover later, it is SO important to write multiple drafts. We've ALL been in a position where the last thing we want to do is write a work, only to rewrite it once and then rewrite it again following. However, I strongly urge you to JUST DO IT!
Why do I need to write multiple drafts?
Well, it's simple. It is easier to notice errors in your work when you're not focusing on looking for those errors. When writing the second draft, you oftentimes will unintentionally improve your writing and edit out the errors while focusing on improving the quality of the content as opposed to the work. While proof-reading is great, you don't always catch every mistake when you're staring at the same work for hours. Thus, if you rewrite the work instead, you may notice more errors to edit out, or realize how to rework the piece altogether.
Ok.. why else?
By writing multiple drafts, you sometimes change your work for the better. When you rewrite your work, it sharpens in, tunes in to what is important, and helps you eliminate the unnecessary. Additionally, by rewriting your work, you oftentimes produce even better content than you originally had. It is okay to start with one concept or idea and finish with something completely different that you never intended on writing about. That is all a part of the writing process! Thus, drafts are great. Yes, it's annoying to write and rewrite again and again but it DRASTICALLY improves the quality of your work.
If you want to put out there your best writing possible, write multiple drafts; your work will be beautifully polished. Oftentimes, authors are too afraid to write multiple drafts because they fear they will make too many changes to their work. However, THERE IS NO SUCH THING! It is okay to totally change your work over and over again, so take that leap and REWRITE and REDRAFT!
I'm ashamed that my first draft isn't perfect
DON'T BE! We write in multiple drafts for that exact reason. With each additional draft, the content improves and your writing gets better. A rough draft, or initial draft, is exactly that. It is a rough and only a place to comprise all your ideas. It takes so much time and so many attempts to adequately develop those ideas. Don't be ashamed, just write, write, write!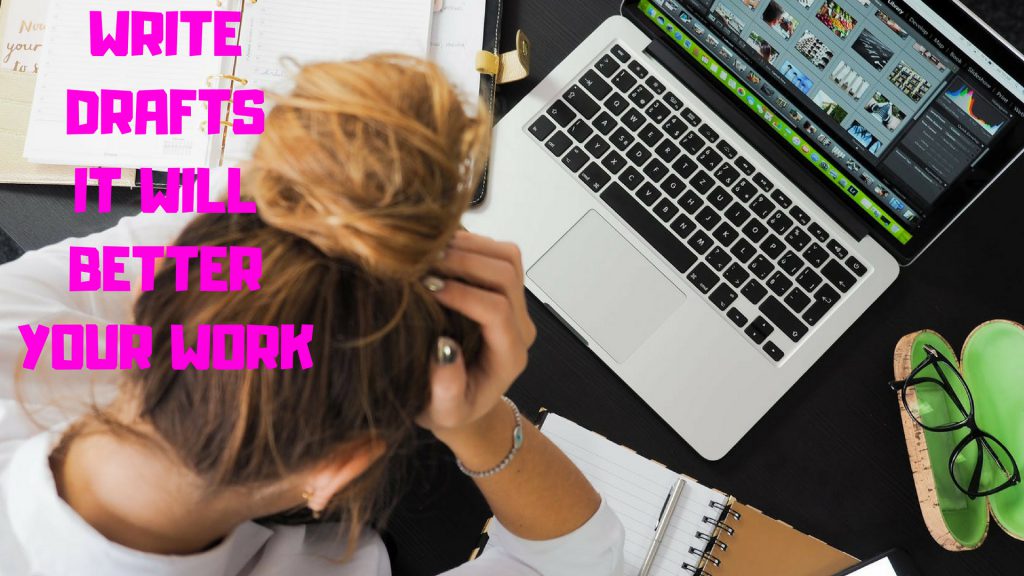 Don't ever be ashamed or afraid. The best thing you can do as an author is JUST DO IT; WRITE!