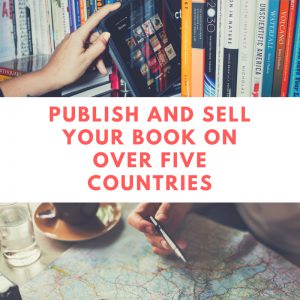 If you're a writer and you want to sell your book in more than five countries and make a profit from your work, with us. We are a publishing house that offers different publishing platforms where you can sell your work online, or print and sell units on demand with local shipping and production cost. You can also buy editorial services to make the best out of your work.
Sell your book on over five countries, how can you do it?
Bubok's platform systems are integrated in a way that, with only a couple of clicks, you can easily publish your book on our different websites. Publish and sell your book from one country to another through the publishing process on our website or you can contact us to request it.
To publish on Bubok you need to be registered in, at least, one of our platforms. Make sure your book have the correct settings to be uploaded and publish it. Sell your book in Mexico, Colombia, Argentina, Spain, Peru and Portugal without any additional costs. You can always count on our assistance to gide you with your editorial project.
What about the profits?
When you publish in our platforms, you get up to 80% of the profits. You'll need a Paypal account and once you make your own billing, you'll receive your profits. You can see all the details here.
What if I'd like more?
If, apart from these advantages, you want:
Professional editing, formatting and design
Access to worldwide digital distribution through the most important digital platforms
Physical distribution on demand on our bookshops network
Give the finnishing touches to your book to improve the quality of your work
Your can contact us to ask for a personalized bugdet. Sell your book with Bubok and take advantage of all our functionalities. Tell us your idea and discover everything  we can do for you.