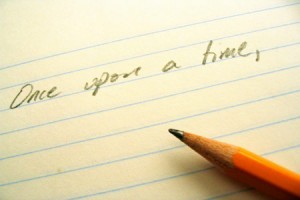 You are excited to publish a book on Bubok, but don't really know how or where to start? In this post we will walk you through exactly how it works!
To start publishing with Bubok you will need to set up an account. You can set up a account from the homepage clicking on "Register" in the middle of the screen or on the top right on the page.Once you follow the steps, your account should be set up in less than 5 minutes.
When registered, we recommend you take your time and browse thru the website and definitely have a look at our video.
Since our launch we have created lots of interesting information that will make your book publishing experience a success. Take a look at our Help Center and discover how simple it is to publish a book, how your potential book could look like or download our helpful manuals.
When your book is finished, make sure you revise your book file, ensuring the content is free of any spelling or punctuation mistakes. We recommend you download one of our Word  templates to edit your book and to make sure the book interior meets our guidelines.
When you download the template, simply exchange the default text with your title, author's name and book content. Once this is completed you need to convert the Word document into a PDF file, downloading a PDF converter.
The PDF is ready? Great. Now you can start the publishing process, directly from your newly created account by clicking on "Publish a new book" or from the homepage, clicking on the "Publish" button. The publishing steps are simple and will guide you thru the entire process; for additional help keep our manual handy.
In case you are not sure how much your book should cost use our cost calculator on the bottom of the homepage for an orientation.
Just a reminder that Bubok allows you to publish your book completely free of charge but we do offer additional editorial services that can be purchased at any time. For example; your own personalized website or eye catching cover-design help.
IMPORTANT; the moment you finish the publishing process you can decide if your book should be available immediately in our online bookstore (public) or if you prefer to keep it private at first and order a proof copy to make sure everything looks and feels just as you imagined it to be.