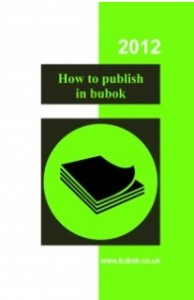 To make publishing with Bubok an easy experience, we have created a manual called "How to publish with Bubok". This manual contains 45 pages, that will help you resolve any questions or issues you might have regards the publishing process.
Find out how to register at Bubok, get familiar with the publishing process, learn the difference between a template cover and a self-designed cover upload, see how to set the price that is just right for your book, why it's important to customize your public page on Bubok, what a PDF is and how to convert your word document into a PDF file, interesting facts about setting up your page and much more!
Download it for free now and start publishing!