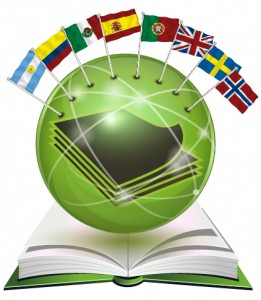 As Bubok is growing internationally, we have had the great idea of giving some of that international spirit back to our authors and users. We have added a Multi-Country Publishing option that enables our authors to publish their books not only on their respective Bubok website, but also in other countries where Bubok operates.
Multi-Country Publishing is designed with the vision of giving your book more exposure; in other words your book can be seen and purchased on various Bubok websites and in a variety of countries where Bubok operates!
How it works:

1) Â Log in into Bubok
2) Â Go to your account
3) Â Select your book
4) Â Look for the Multi-Country Publishing tab, below your book information
5) Â Select the countries where you would like your book to be published and you are done.
Doubts you might have:
What if I already have a Bubok account in another country?
If you have two separate accounts on two separate Bubok websites under the same email account, you will be asked to contact customer services in order to use the Multi-Country option.
From which country will I receive my revenue?

For now you will receive the revenue separately from each country where your book was sold.
How does my profile look on other Bubok websites?

Your profile will look exactly the same and you will keep your regular login information. If you would like to make changes to your book or your profile, you need to conduct these changes in your original Bubok account.
For example, let's say you are a Bubok UK user and have chosen to publish your English language book on Bubok Portugal's website. Any changes to your profiles or book need to be completed from your original Bubok UK account.
What about the price of my book?

Originally the price of the book will be converted to the currency of the country you have chosen to publish your book. However, you can also set different prices per country from your original account.
In which countries can I publish my book?

Your books can be published according to our language – destination model:
Books written in Spanish can be published in:

Spain
Colombia
Argentina
Mexico
Portugal
Books in Portuguese:

Portugal
Books in English:

UK
Sweden
Portugal
Books in Swedish:

Sweden 
Happy Publishing!