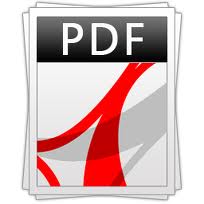 It's Better – We Promise!
To publish your book with Bubok you need to upload your book file as a PDF file (Portable Document Format). Not only is it the ideal format for your book to be printed but also, a PDF file is a document whose content can't be changed during the publishing process.
Here's How…
To convert any text to a PDF file you only have to install a virtual printer on your computer. This printer works just like normal printer with the difference that a normal printer prints documents on paper and not into a PDF. Once you have installed the virtual printer, you just need to open your book document, click print and select the virtual printer option that you just have installed. Once the book documents have been "printed", save the newly created book in PDF format as a file on your computer, and subsequently upload it into the Bubok platform at your convenience.
Most computers, by default, have virtual printer options; if your desktop or laptop does not have a PDF print option, you can go-ahead and download one of these virtual printers from the following websites free of charge: