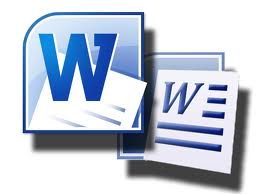 We Understand You
We know you are so busy writing your book and keeping yourself motivated that the last thing you need is to worry about the layout specifications to make your book look good and print correctly. From years of experience and talking to our authors, getting the layout ready is the step they dread the most. Why? Just because you ́re a writer doesn't mean you are ontop of all the fancy editing programs that are in the market.

Some of you might be familiar with professional book / text editing software like QuarkXPress or InDesign etc, but the reality is that most of us do not have access to such programs or even the time and patience to figure out how they work.
Fortunately, we have a solution; we have created editable Word templates that will make your post-writing life easier
Using the custom templates is very simple; choose the template size that fits your book, download it and copy / paste your content into the new templates pages, that's it!
We have created 7 templates that match the different sizes of our books:
21 x 29, 7 cm, also known as A4.  It is the largest book size. Ideal for notes or to print your own magazine
21,6 x 27, 9 cm, often used for technical manuals
17 x 23,5 cm, small enough to carry everywhere but big enough to read comfortably
15×21 cm, commonly used as paperback. It fits in any bag, is convenient and good quality
19 x 19 cm, specially designed for travel journals, photo albums and children's stories
22,9 x 17,8 cm, large landscape format. Ideal for a professional presentation of your photos or artwork
10,8 x 17, 5 cm, pocket book format, the typical size you find in bookstores. It's practical and easy to carry around."
With these templates any doubts regarding free pages and title pages are cleared; forget about font size or line spacing issues and prevent margin mistakes!
Note the template will never substitute a professional editor service, but if your budget is limited they are surely a great alternative.
Remember, if you are planning to add images into the template, the resolution should be 300 pixel per inch to insure a good quality print.
Get the template you need here and start publishing: